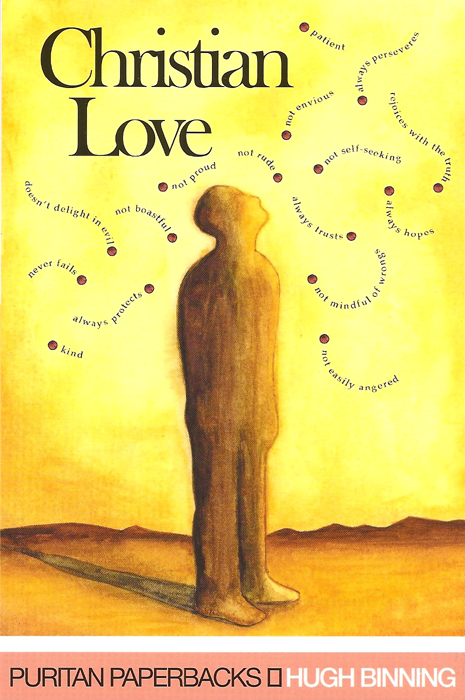 ...or should I say, 'Beauty of the Puritans in Christ'? Both would be true; all their beauty is from their citizenship in Christ and His Kingdom, and yet I know of few places better to go to behold Christ's beauty than their writings. It's a two-way street, I suppose. At any rate, tucked away at the end of this gem by Hugh Binning, I found another gem of equal worth: a series of sermons on Romans 8:1-15. This last one focuses on the last verse - "Whereby we cry, Abba, Father." I was struck so much by so much of this, that I felt a celebratory post of immense quotage was called for. I hope it is not too obnoxious.
"There is much expressed here in few words, 'Whereby we cry, Abba, Father'. The divine constitution and qualifications of this divine work is here made up of a temper of
fervency, reverence,
and
confidence.
The first I spoke of before; but I fear our hearts were not well heated then, or may be cooled since. It is not the loud noise of words that is best heard in heaven, or that is regarded as crying to God. No, this is transacted in the heart, more silently to men's ears, but it strikes up into the ears of God. His ear is sharp, and the voice of the soul's desires shrill, and though it were out of the depths, they will meet together. It is true, the vehemency of affection will sometimes cause the extension of the voice; but yet it may cry as loud to heaven when it is kept within."
On reverence...
"Oh, the wanderings of the hearts of men in divine worship, while we are in communication with our Father and Lord in prayer! Whose heart is fixed to a constant attendance and presence by the impression of his glorious holiness? Whose spirit does not continually gad abroad, and take note of every thing that occurs, and so mars the soul correspondence? Oh that this word were written with great letters on our hearts, 'God is greatly to be feared in the assembly of the saints, and to be had in reverence of all them that are about him' (
Psa. 89:7
)!
That one word, GOD, speaks all. Either we must convert him into an idol, which is nothing, or, if we apprehend him to be God, we must apprehend our infinite distance from him, and his unspeakable, inaccessible glory above us. He is greatly feared and reverenced in the assemblies that are above, in the upper courts of angels, those glorious spirits who must cover their feet from us, because we cannot see their glory. They must cover their faces from him, because they cannot behold his glory (
Isa. 6)
. What a glorious train he has; and yet how reverent they are! They wait round about the throne, above and about it, as courtiers upon their king, for they are all ministering spirits, and they rest not day and night to adore and admire that holy One, crying, 'Holy, holy, holy, the whole earth is full of his glory.'
Now, how much more, then, should he be greatly feared and had in reverence in the assembly of his saints, of poor mortal men, whose foundation is in the dust and in the clay; and, besides, drink in iniquity like water! He is nearer angels, for angels are pure spirits; but we have flesh, which is furthest removed from his nature. And then angels are holy and clean; yet that is but spotted to his unspotted holiness. But we are defiled with sin, which puts us furthest off from him, and which his holiness has greatest antipathy to. Let us consider this, my beloved, that we may carry the impression of the glorious holiness and majesty of God on our hearts whenever we appear before him, that so we may serve and 'rejoice with trembling,' and pray with 'reverence and godly fear.'"
On confidence...
"But also, I must add this, that, because he is your Father, you may intermingle
confidence.
Nay, you are commanded so to do, and this honours him as much as reverence; for confidence in God as our Father is the best acknowledgment of the greatness and goodness of God. It declares how able he is to save us, and how willing, and so ratifies all the promises of God made to us, and sets a seal to his faithfulness."
"A childlike disposition is composed thus, as also the temper and carriage of a courtier has these ingredients in it. The love of his Father, and the favour of his Prince, makes him take liberty, and assume boldness; and yet he is not unmindful of his own distance from his Father or Master. 'Let us draw near with... full assurance of faith' (
Heb. 10:22).
There is much in the Scripture - exhorted, commanded and commended - of that πληροφόρια, that liberty and boldness of pouring out our requests to God, as one that will certainly hear us and grant that which is good."
"I know not any thing that will either fix your hearts from wandering in prayer, or establish your hearts from trouble and disquiet after it, nothing that will so unburden and ease your spirits of care as this - to lay hold on God as all-sufficient, and lay this constraint on your hearts, to wait on him and his pleasure, to cast your souls on his promises that are so full and so free, and abide there, as at your anchorage point, in all the vicissitudes and changes of outward or inward things."
"The word is doubled here,
Abba, Father,
the Syriac and Greek words signifying one thing, expressing the tender affection and love of God towards them that come to him: 'He that cometh to God must believe that he is, and that he is a rewarder of them that diligently seek him'; so he that comes to God must believe that he has the bowels and compassion of a Father and will be more easily inclined with our importunate cries than the fathers of our flesh. He may suffer his children to cry long, but it is not because he will not hear, but because he would hear them longer, and delights to hear their cry oftener. If he delays it is his wisdom to raise the value of his mercies and endear them to us, and to teach us to press our petitions, and plead for an answer.
Besides, this is much for our comfort that, from whomsoever, and whatsoever corner in the world, prayers come up to him, they cannot lack acceptance. All languages, all countries, all places are sanctified by Jesus Christ, that whosoever calls upon the name of the Lord, even from the ends of the earth, shall be saved. And truly it is a sweet meditation, to think that from
the ends of the earth
the cries of the soul are heard, and that the
end
is as near heaven as the
middle
; and a wilderness as near as a paradise; that though we do not understand one another, yet we have one loving and living Father that understands all our meanings. And so the different languages and dialects of the members of this body make no confusion in heaven but meet together in his heart and affection, and are one perfume, one incense, sent up from the whole catholic church, which here is scattered on the earth. Oh, that the Lord would persuade us to cry in this way to our Father, in all our necessities!"
From the back of the book: Hugh Binning, the son of a wealthy Ayrshire landowner, was the minister of Govan near Glasgow. He impressed Oliver Cromwell with the force of his reasoning and was a moving and popular preacher. His contemporary, James Durham said, 'There is no speaking after Mr. Binning.' He died at the early age of 26.